Welcome to this week's edition of Sheldon's Times.
Well – what a crazy week! I can only apologise to my lovely colleagues and family for all the ranting, mainly about politicians.  Hopefully things will start to calm down now Boris has resigned, but I somehow doubt it. I promise that the remainder of this week's Sheldon's Times will be both rant free and politics free.
This week we have a pair of gorgeous dogs;  a couple of pieces inspired by our readers' suggestions; a short piece on Rum to celebrate International Rum day and a show stopping star car; an update on your money saving tips and sporting news from last week. Starting off with something cheerful!
Amanda x
It feels like summer has finally arrived. The the flowers outside the shop are now looking fabulous. Carol has done a great planting job – Jude has taken over from me as chief waterer. For those of you who can't travel to the shop in person, this one's for you.
Update from last week.
Many of you have sent in comments and suggestions following my temporary takeover of the Sheldon's Times last week. Some of them kind, some of them helpful and some I'm choosing to ignore!
John and our friends in Australia pointed out a gaping flaw in the sporting events – so apologies to our Australian readers. England are playing the Wallabies down under in a 3 match mini series. Sadly, England lost the first game but  have another 2 to make it up, with the next match tomorrow (Saturday) . John says "Go Wallabies"…..The next game is this Saturday (I say "Go Ingerlaaaand")
Well done to England for a thrilling last day and win against India in the Cricket Test, and to the Lionesses for their win in the first game of the Football Euros. Bad luck to Northern Ireland  for last night's loss.
Thanks to those of you who sent in your tips for spending less, inspired by last week's article. Our very own Nigel took it to heart and has decided to cut down to one glass of 1961 Chateau Mouton Rothschild a day. I'm not convinced that this is going to save him money though….
Port Summer Cocktails
Alex B  has requested that we feature Port as a summer drink to enjoy at the end of a hard day working or gardening – thanks Alex, what a great suggestion.
This inspired me to have a rummage through my drinks cabinet at home and see what I have left from various festivities earlier in the year (AKA Christmas – sorry Shane , I've mentioned the C word in July). As luck would have it, there was half a bottle of Sheldon's ruby port and an unopened bottle of Taylor's chip dry White Port. Alex 's suggestion for summer cocktails is a brilliant way to use up Port before restocking for 'festivities later in the year'. So,  we tried
Ruby Port with old fashioned lemonade and a slice of orange (totally delicious),
White Port and Tonic for those with less of a sweet tooth
and then he suggested Pink Port with ice, mint and ginger ale or soda.
(Pink port is usually made from a blend of ruby and white port, so I created my own …)
I can highly recommend all of the above as easy to make, easy to drink and very refreshing.  If you don't fancy a cocktail, strawberries marinated for a couple of hours in of ruby port with a touch of freshly ground black pepper are gorgeous served with vanilla ice cream.
Food and Wine Combinations
Val (she with the superior knowledge of Chardonnay) has asked for more food and wine related content. I am delighted to oblige..
Earlier in the week I was lucky enough to be invited to supper with some fellow wine lovers, who also happened to be great cooks. It would have been rude to refuse! We tried various wines throughout the evenings but there were a couple of accidental pairings that stood out for different reasons. We started the evening with a previously untried sparkling wine. It was very dry and really too acidic for my taste – I was about to abandon my glass and take a rennie when I was offered an anchovy fillet, marinated in olive oil and vinegar. I took a swig of wine to wash it down, and could not believe the difference in the wine. Acid in food (the vinegar used to souse the anchovies) makes wine smoother and less acidic and the difference in my wine was incredible. It became smooth, fruity and very drinkable. In return, the acid in the wine cut through the oil in the anchovy marinade and allowed the subtle fish flavours to shine through. It was one of my favourite ever surprise matching moments. So next time you have an overly acidic wine, reach for the pickle jar!
The second pairings was not so successful, but equally interesting – later in the meal I was enjoying half a glass (work the next day) of a big, smooth, juicy Italian red wine called Verso Sud. The wine comes from Puglia in Southern Italy and is a favourite of many of our customers. It goes particularly well with cheese and pizza. I was relishing the final few sips as I tucked into a bowlful of strawberries, cream meringue and lemon curd. The sweetness of delicious dessert instantly made the wine taste harsh and thin.  Sugar in food makes wines taste much less sweet and fruity. Dessert wines are so sweet  that they can stand up the sugar in puddings that dry wines can't. I left what was left of my wine until the end of the meal! Next time you have a glass of wine with dessert see what the impact is.  Thanks to Jamie and Fran for a fabulous evening.
If you would like to know more about food and wine pairings, come into the shop or drop us a line – we are always happy to help.
Now I hope I've got this right. This is Winston and Ginny who came to see us back in June. Getting these two to sit still for a second for us to take the photo was a challenge and probably torture for the two dogs. But sit they did and here we are.
Many thanks to James and Craig for bringing them both in. Goodness. I hope I've got that right. I am sure I'll hear about it if I haven't.
Saturday July the 9th is World Rum Day.  We are always thrilled by such events and Jude has put together a special Rum display in honour. Rum is a liquor made by fermenting and then distilling sugarcane molasses or sugarcane juice The distillate, a clear liquid, is usually aged in oak barrels. Because of the raw ingredients it is sweeter and smoother than Whisky or Gin. The colour of golden and dark rums comes from oak aging or caramel colouring.
Rums are produced in various grades. Light rums are commonly used in cocktails, such as Mojitos and Daiquiris whereas golden and dark rums were typically consumed neat but are now often drunk with mixers. Premium rums are made to be consumed either straight or on the rocks.
Rum plays a part in the culture of most islands of the West Indies. It has famous associations with the Royal Navy (where it was mixed with water or beer to make grog) and piracy (where it was consumed as bumbo).  If you fancy celebrating World Rum day we have a nice selection of rums from around the world, including the locally made Burning Barn range.
On the subject of spirits, Carol announced that the Sheldon's ghost was up to his tricks again this week down in the cellars. One of the little lamps used during tasting events had inexplicably switched itself on. If anyone can shed some light (!) on how this could have happened, we may all sleep better.
Teacher's Presents
It's coming to the end of the school year. Time for all parents to stock up for the long, long  summer holidays and many of you have already popped in for thank you gifts for the teachers.  Last year we surveyed all the teachers that we knew and asked them what they most appreciated as a present. The answer was fairly unanimous. The best gift was a hand written note from the student and second was a bottle of nice wine – nothing extravagant, but just something easy drinking to enjoy at any time.  Most also said that they had enough mugs and candles to last a lifetime!  You know where to come!!
What's On 
We have our monthly Cellar Tour and tasting on Saturday 16th July, 2-4pm . Tickets are £25 per person and this covers a tour of the building and extensive cellars, with an amusing and informative narrative from Shane about the history of the shop. This is followed by a tutored tasting in the cellars with 4 of our current favourite wines from the shop.  We still have a few places left  – just phone the shop on 01608 661409 to make a booking.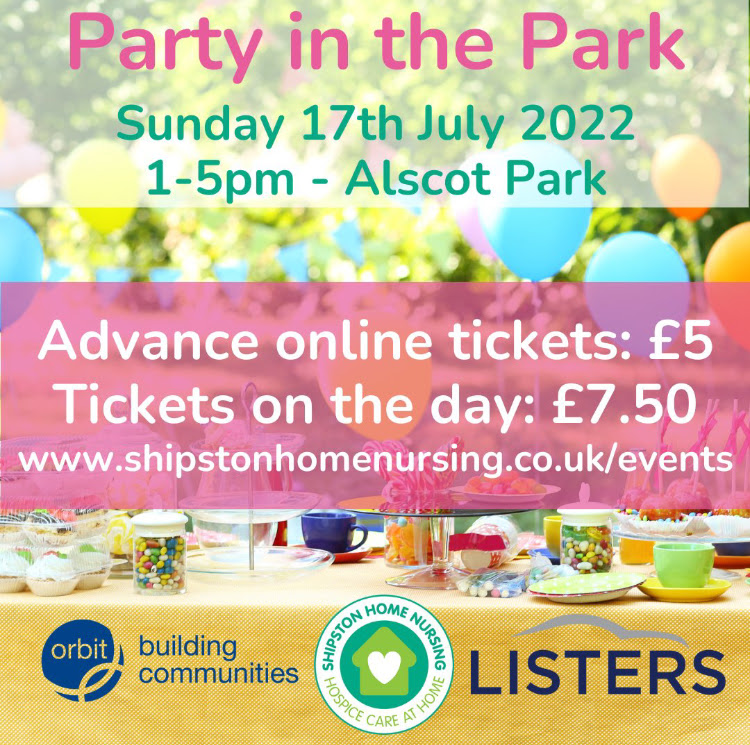 Calling all Classic Car owners
Last week we mentioned the upcoming fundraiser for Shipston Home Nursing, Party in the Park at Alscot Park. Rebecca has asked us to ask all you the classic car owners out there to come along and show off your lovely cars  The cars will be along the wonderful tree lined avenue at Alscot Park and it promises to be a great day out and a fantastic cause. If you can come and take part, contact Peter by emailing barnetthunt@btinternet.com to find out more
Talking of cars …….
On one of our recent lovely sunny days we heard a roar in the car park and watched this fabulous electric-blue Maserati pull up. Now I am no Maserati expert, but I reckon this is a GranCabrio. The model has the tag 'Rarely seen, always heard'. No wonder we heard it before we saw it. Powered by a 460hp 4.7 litre V8 engine, 0-60 in 4.9 seconds and a top speed of 179mph, this is a car that is going to ruffle any hair-do.
Many thanks to Mike for bringing it over. Any time. We'll always know it's you because we'll here you a mile away before you arrive. Unless of course another Maserati swings by – it has been known to happen.
The weather looks like it is going to be amazing for the weekend and next week – hot, dry and sunny. Get the gazebos and barbecues out. Jude and Amanda will be here to welcome you and help with whatever you need to stay cool – Jude is busy building a stack of rose as I type…
We would like to wish Will DD the best of luck in the Iron Man event taking place on Sunday in Cirencester – and to all of you doing something equally nuts!
From your politics hating, anchovy-loving, grog-swilling gang at Sheldons.
Carol, Shane, Amanda, Esther, Jude, Trish and Nigel x